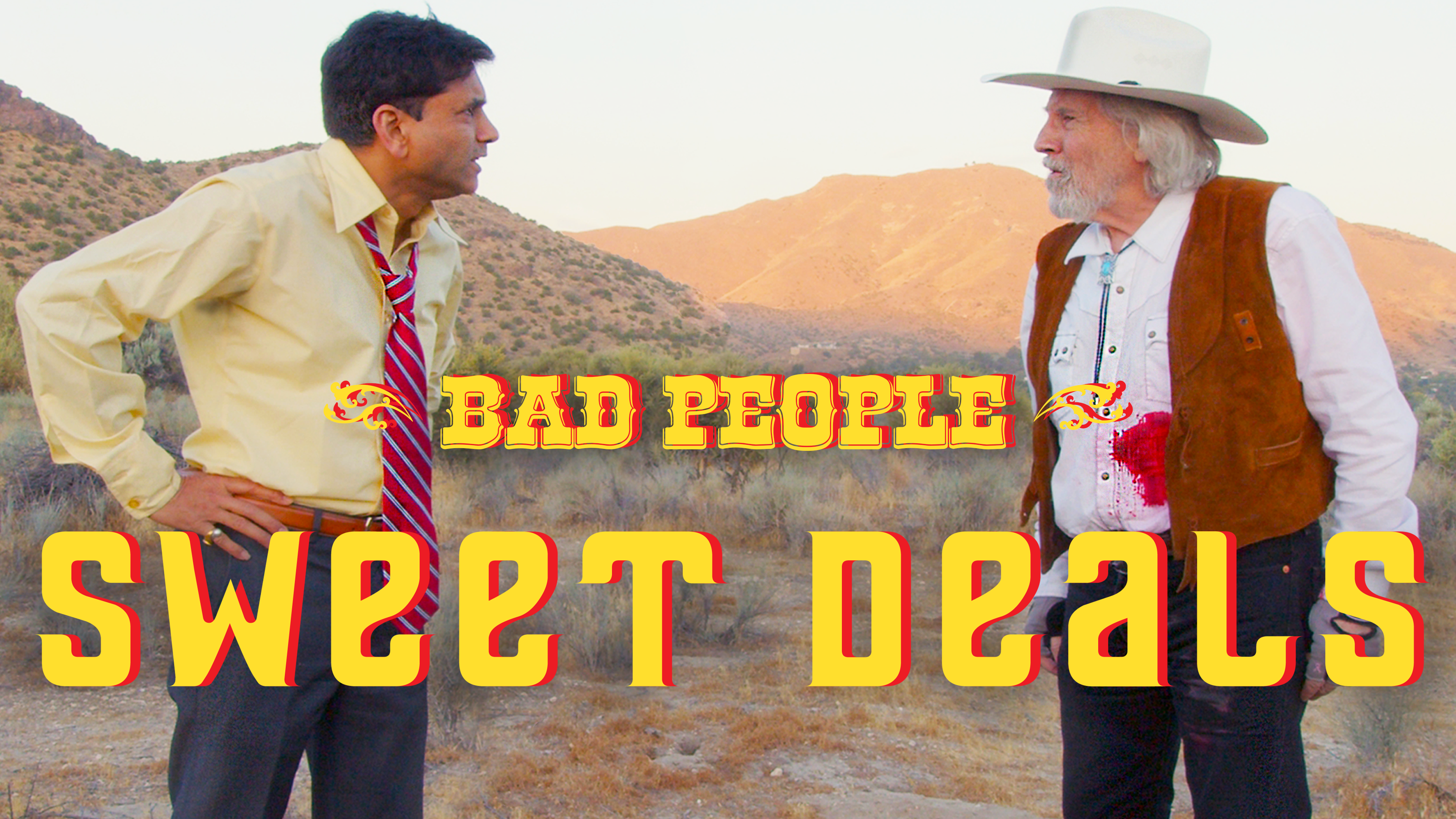 Bad People Sweet Deals
Produced for Sweet Deals Entertainment, Your People worked on its first fully funded comedy series, "Bad People Sweet Deals." Moving from the marketing world in the creative universe, Your People staffers, Chris Vinan and Nahuel Vilar have been working to make play their work! With 65,000+ views on YouTube and successfully streaming on Amazon, you should watch it too!
Set in a hyperbolic portrait of America, Bad People is a comedic series about terrible people in worsening situations.  
In the modern wild west, a spineless Indian car salesman encounters a revolving door of bad people, who take everything he's ever worked for. Chased eastward across the US, Arjun grows a spine becoming corrupt in the process. He eventually retreats to India to face what he left behind.
The world of Bad people is the gritty underside of modern america. Full of absurd characters, dusty deserts, dirty stripclubs, and dilapidated casinos. The west is still wild because everyone is still fighting to stab a stake into the land of opportunity. Dive into a satirical surreality reminiscent of Grand Theft Auto, where every hand is reaching into your pocket while the other is clenched into a fist. Arjun's journey will take him from the gutters of Vegas to the dirty edges of Texas, from the decaying underbridges of New Orleans to the trashiest beaches of Tampa. Bad People is set in an ever expanding tunnel, forever trudging towards the low glow of a dirty neon light.
Streaming now on Amazon and Youtube!